---
Take your business process from Excel to R
This is a live coding webinar that covers the following topics:
---
Recording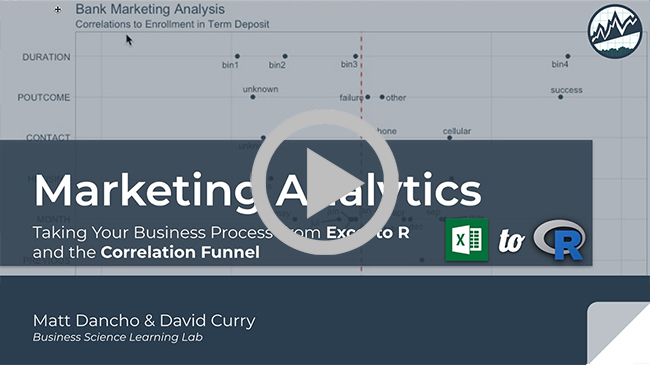 Attend the Next Learning Lab Live
---
Resources & Links
---
Data Science for Business Curriculum
Business Science University is an educational platform that teaches how to apply data science to business. Our offering includes of a fully integrated, project-based 3-Course R-Track.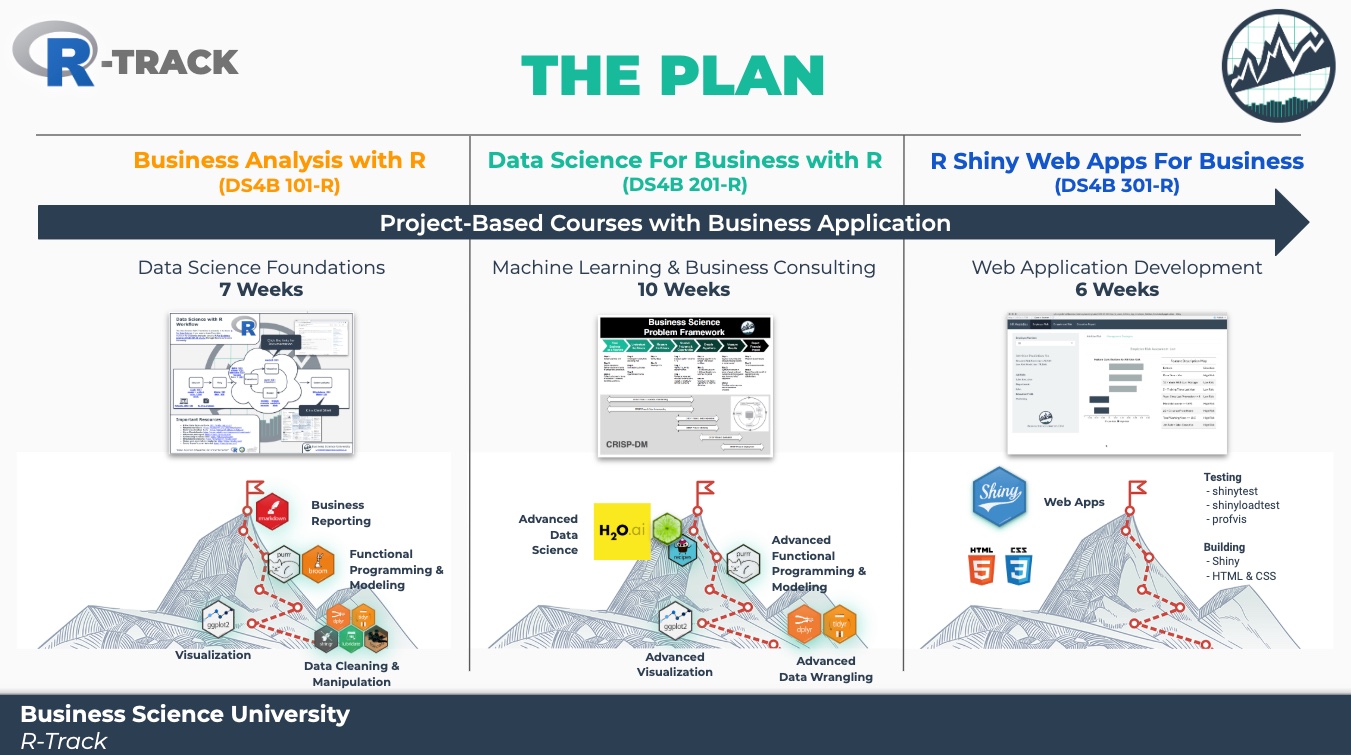 Each course takes the student through their progression in a data science journey. Begin your journey with DS4B 101-R which teaches foundations using the tidyverse. Next, master machine learning for business with DS4B 201-R, where you learn H2O and many advanced R packages. Finish with DS4B 301-R where you learn to develop high-performing web applications using Shiny, a powerful framework for productionizing R code.
R-Track Curriculum Summary
| | | | |
| --- | --- | --- | --- |
| Web Apps for Business with Shiny (Advanced) - Web Frameworks (Bootstrap, HTML/CSS) and Shiny | 6-Week course | Shiny, shinytest, shinyloadtest, profvis, and more! | Take machine learning model into production |
Join Business Science University Today
---
Stay Connected, Get Updates, Learn Data Science
If you like our Business Science Software (anomalize, tidyquant, tibbletime, timetk, and sweep), our courses, and our company, you can connect with us: