Business Science
Data Science Courses for Business
Learn the data science skills to accelerate your career in 6-months or less.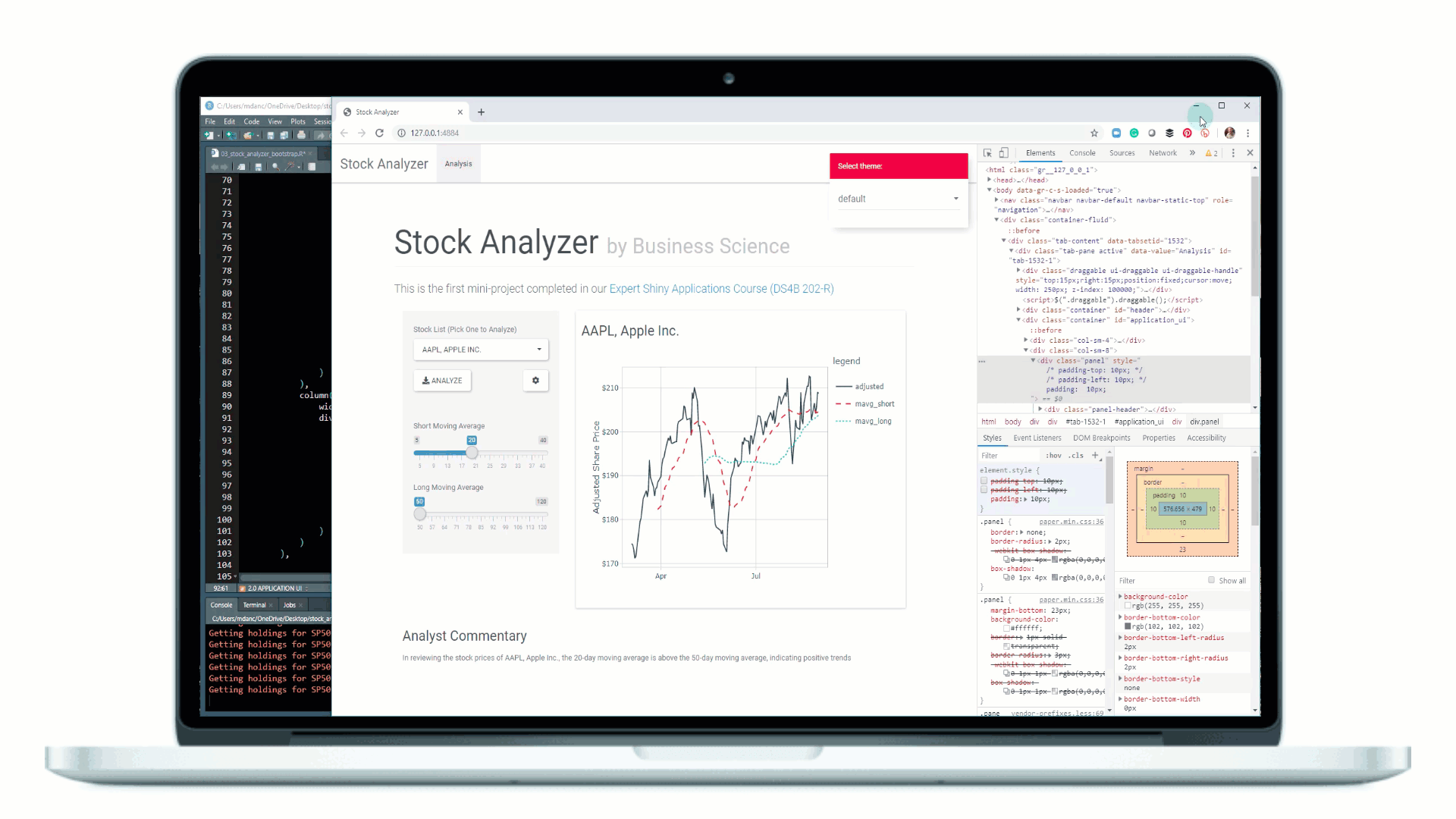 Learn by following an
expert code
1
Learn as Matt walks you through large-scale data science projects
2
With our community of 1000+ data scientists, get answers at the speed of learning
3
Apply your new skills to your job immediately
Meet the
-Track Courses
NEW High-Performance Time Series
R-Track | Step 3
Learn state-of-the-art forecasting using modeltime, timetk, and GluonTS machine learning.
Meet the Python-Track Courses
NEW Python for Data Science Automation
Python-Track | Step 1
Help organizations transition business processes to data science automations.
Build applications and
communicate
insights to your organization
What You Build
Try the web applications.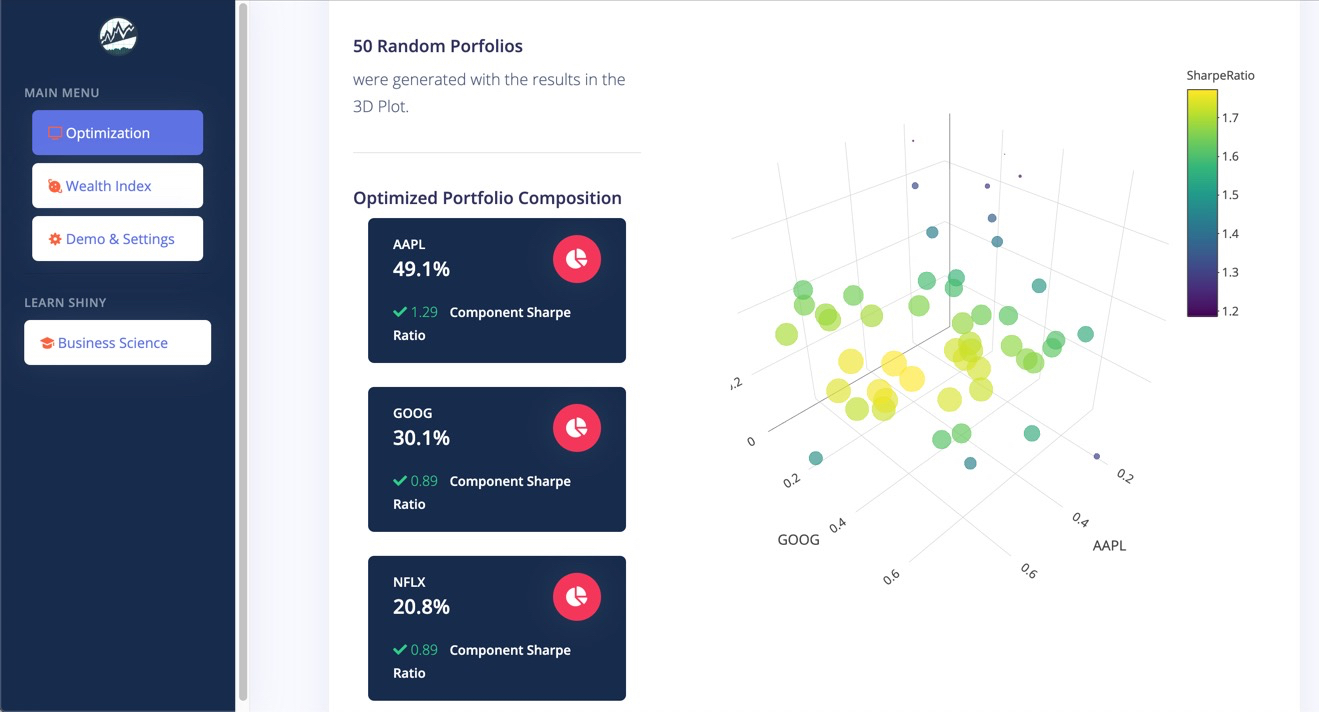 Stock Portfolio Optimization

Make a stock portfolio optimization application that improves the Sharpe Ratio of your investments.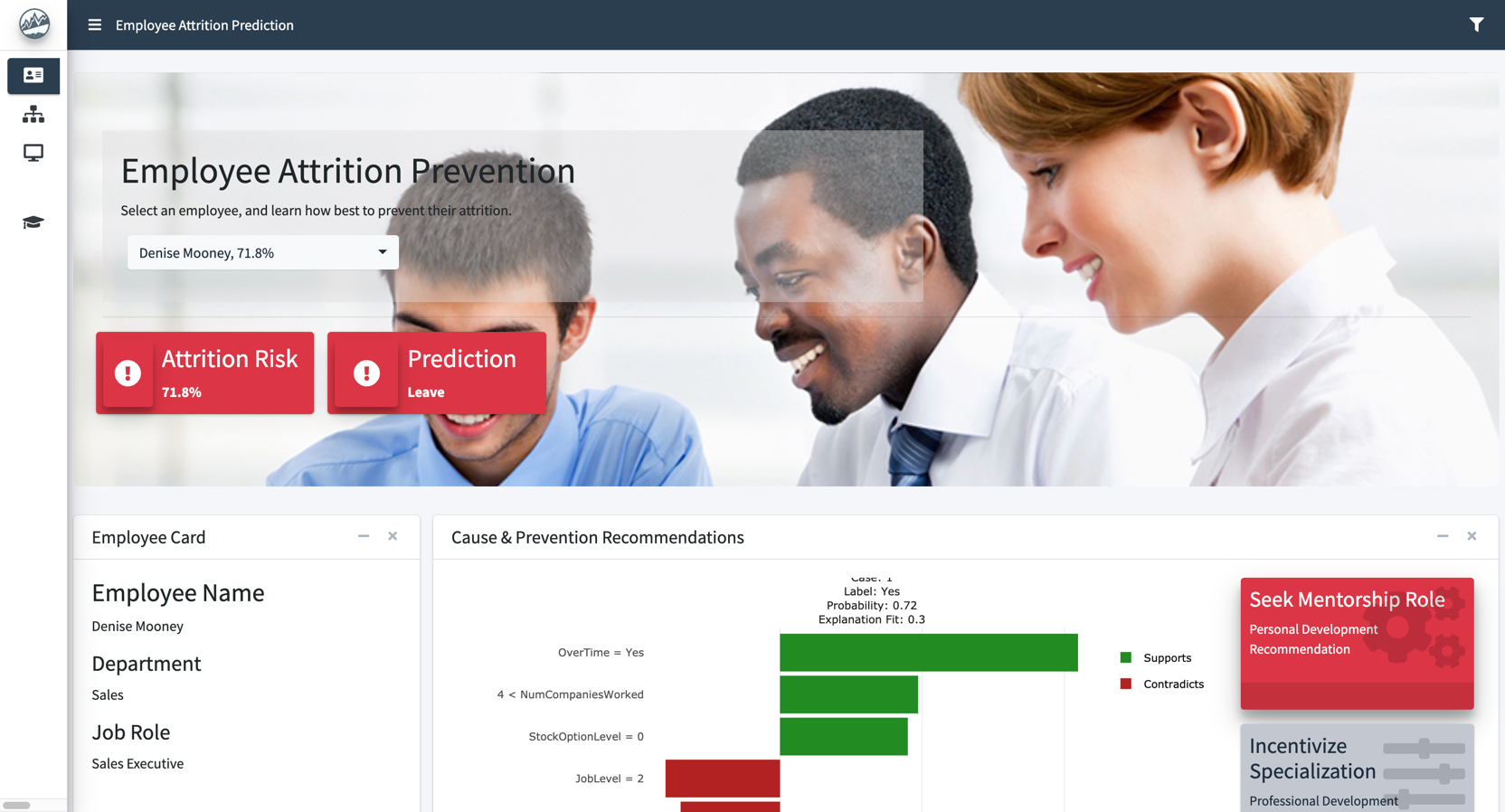 HR Employee Attrition Prevention

Apply cutting-edge machine learning to predict and explain employee churn. Identify which departments, job roles, job levels, and people have the highest expected attrition risk.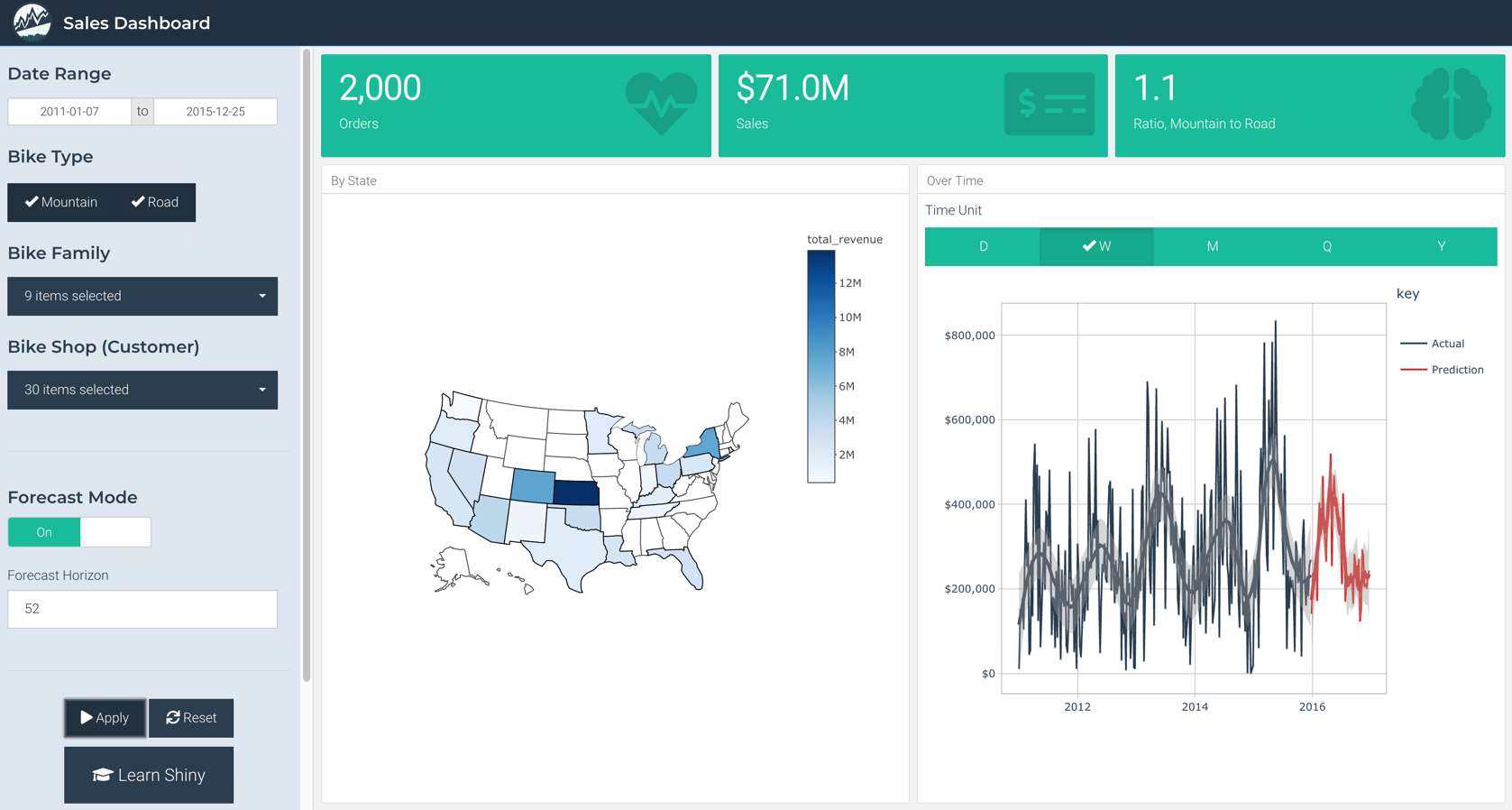 Sales Demand Forecast Prediction

Implement a machine learning model to predict sales demand daily, weekly, monthly, quarterly, and yearly.
What You Learn
You're one step away from
accelerating
your data science career
"Your program allowed me to cut down to

50% of the time

to deliver solutions."
Soon I'll enroll all of my consultants.

How one of our students reduced his time to deliver data science products by 50% after taking the Business Science University curriculum.
When you have questions,
we are here to
help

Instructor and Community Support
You have access to our instructors and your peers through our Private Slack Channel.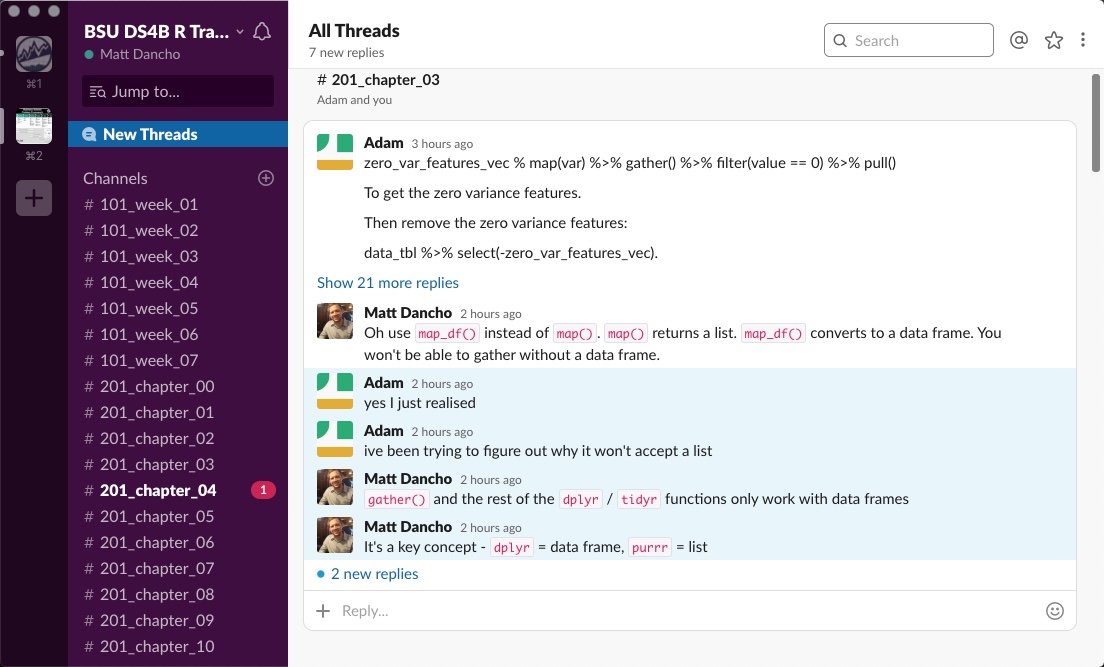 Join the Business Science Tribe