Business Science
Data Science Courses for Business
Learn the data science skills to accelerate your career in 6-months or less.
Business Science At A Glance
Business Science University is different. We have re-imagined data science education using our real-world, practical experience and compressed it into an integrated system that gets results.
-Track for Business
Watch the 2-minute overview of each course in the R-Track.
---
Color Key: Beginner, Intermediate, Advanced
Business Analysis With R
Data Science Foundations
Learn data science foundations with 10+ tidyverse packages in one integrated course.
Data Science For Business With R
Machine Learning & Business Consulting
Learn H2O, recipes, lime, while you follow a real-world consulting-style business project.
R Shiny Web Apps for Business
Web Application Development
Learn Shiny for building a machine learning-powered web application that is production-ready.
Build data products and
communicate
insights to your organization
What You Build
Try the web applications.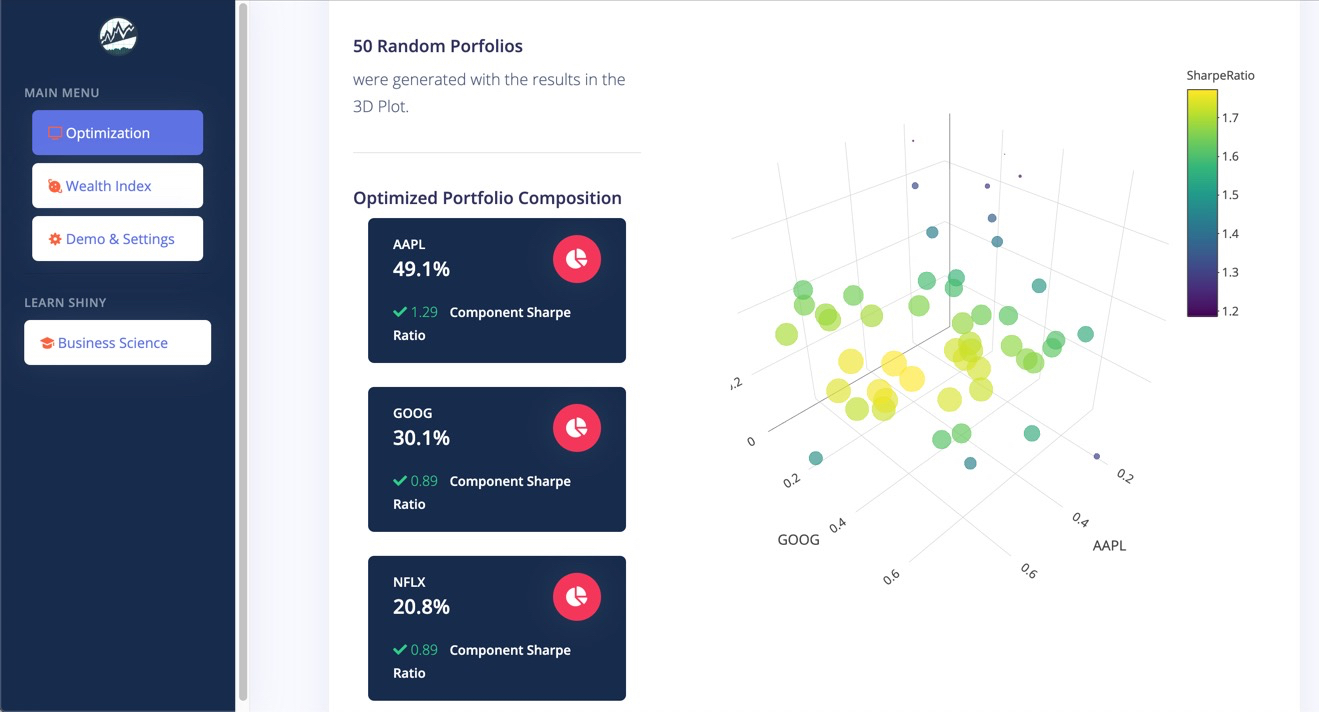 Stock Portfolio Optimization

Make a stock portfolio optimization application that improves the Sharpe Ratio of your investments.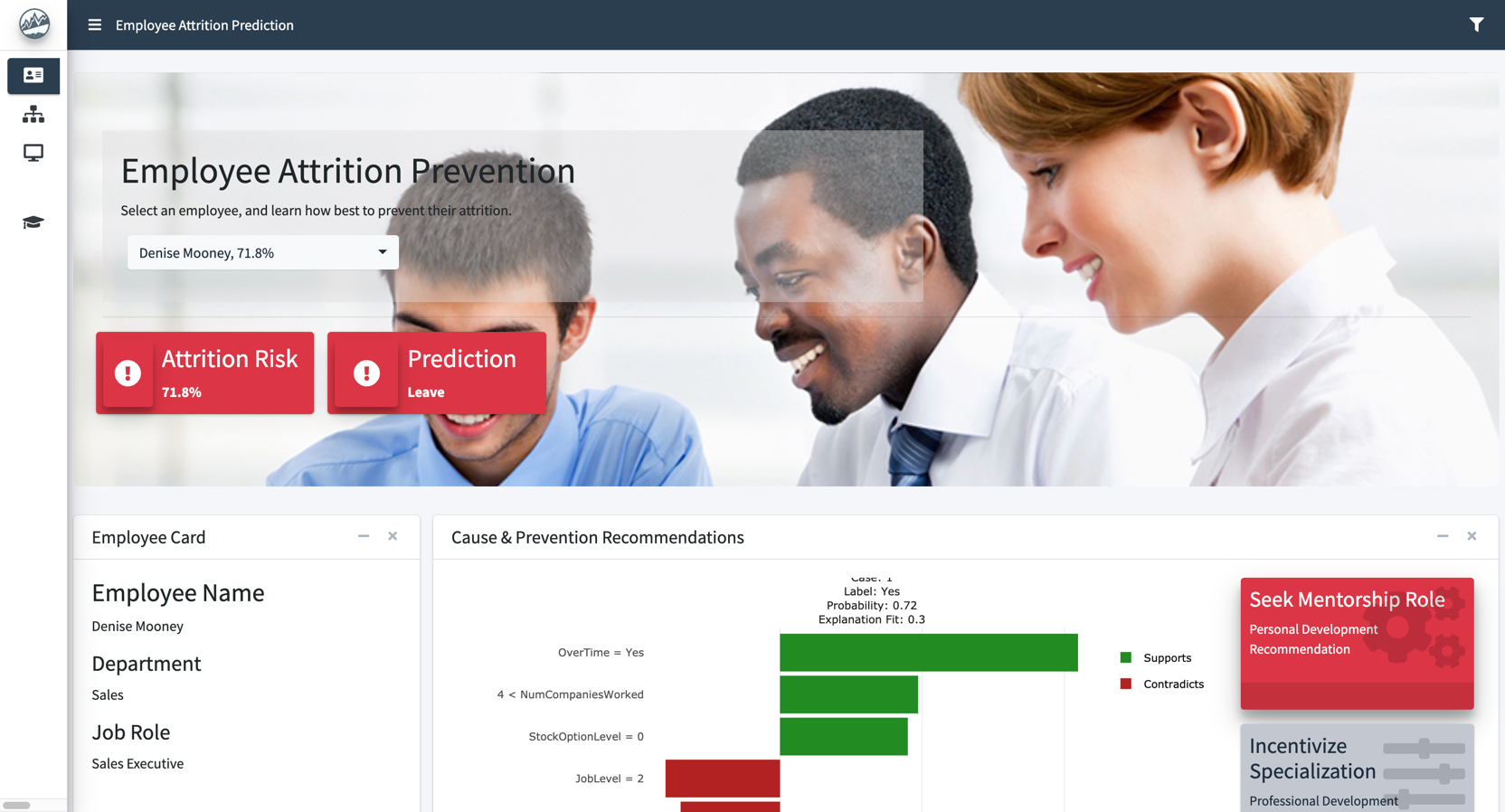 HR Employee Attrition Prevention

Apply cutting-edge machine learning to predict and explain employee churn. Identify which departments, job roles, job levels, and people have the highest expected attrition risk.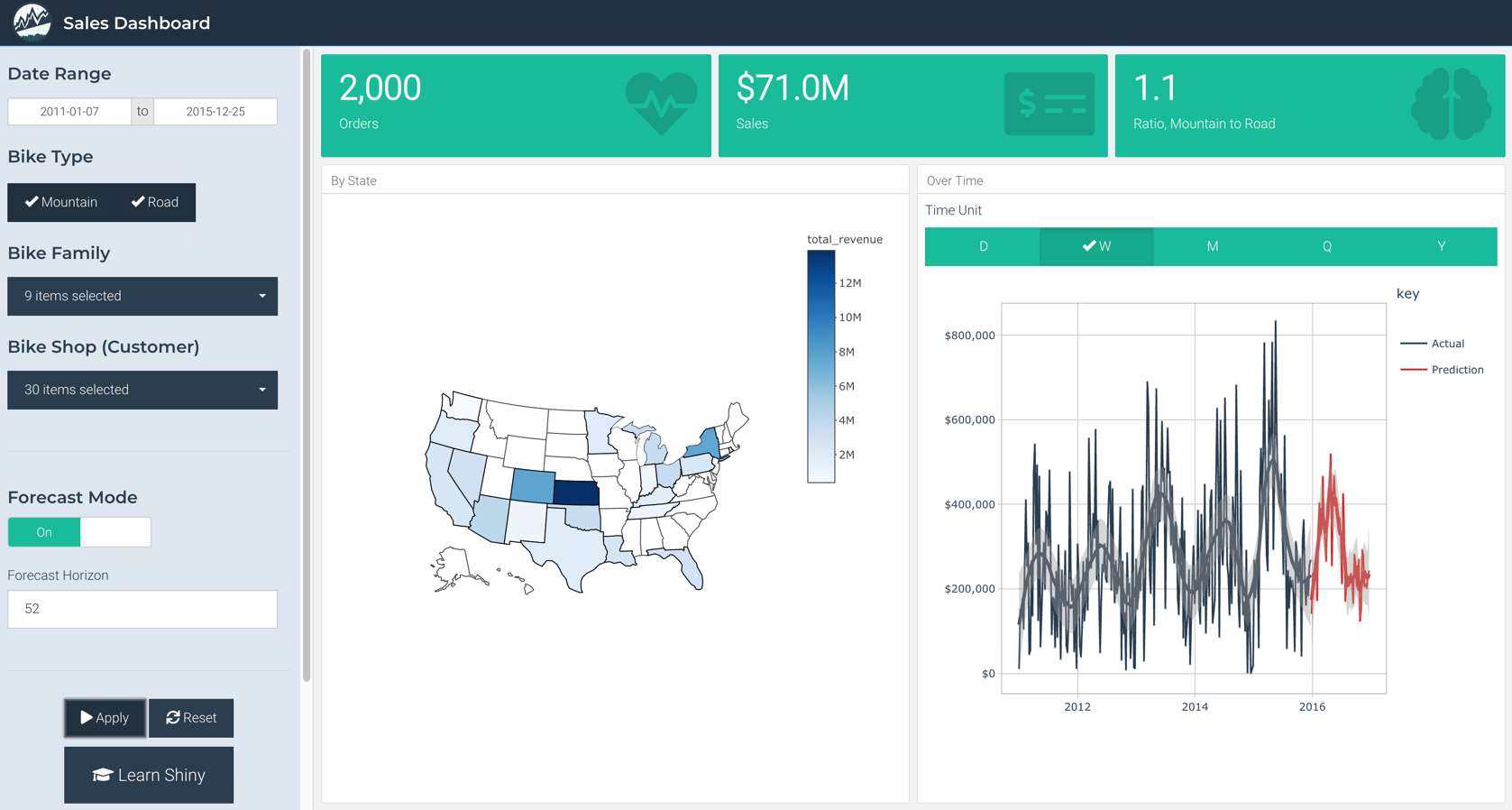 Sales Demand Forecast Prediction

Implement a machine learning model to predict sales demand daily, weekly, monthly, quarterly, and yearly.
What You Learn
Your path for learning
business and data science
together
How It Works
Color Key: Beginner, Intermediate, Advanced
You're one step away from
accelerating your
data science career
Testimonials
Listen to how one of our students reduced his time to deliver data science products by 50% after taking the Business Science University curriculum.
Data science courses
made for
you

Data Analysts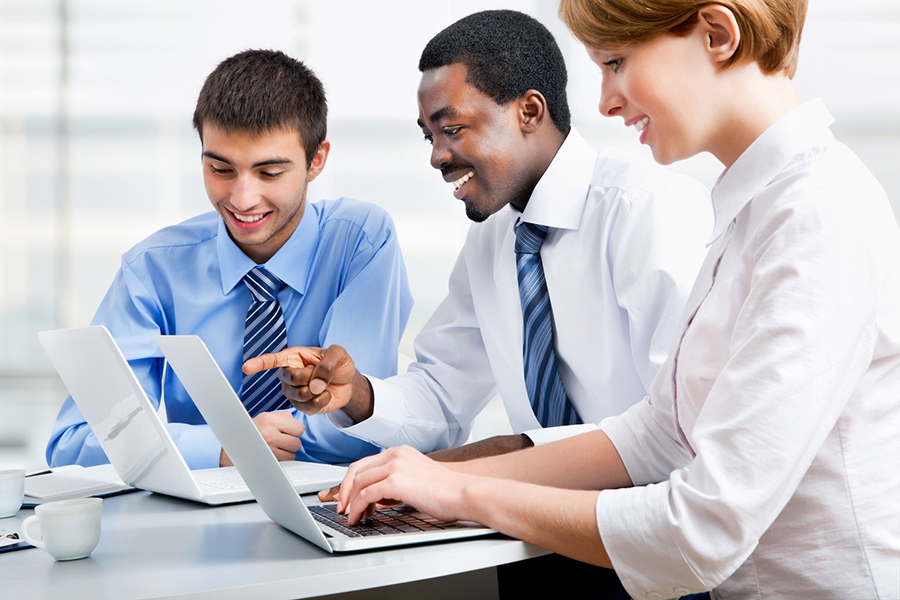 Data savvy professionals seeking to make the transition into data science to drive ROI for their organization.
Consultants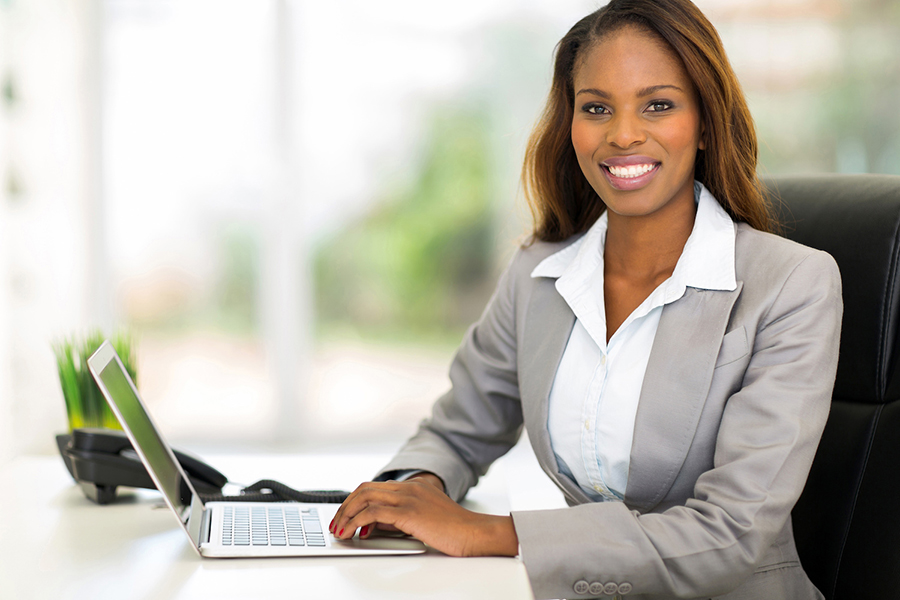 Data scientists working for companies in large consulting firms (e.g. Accenture, Deloitte, etc) and boutique consulting firms that focus on enterprise improvement and ROI.
Students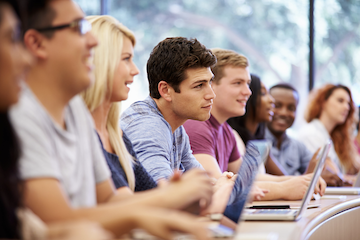 Future data scientists seeking to gain skills in addition to their current program offering. Leveraging Business Science University gets you trained on high-demand skills placing you ahead of your peers in the job market.
When you have questions,
we are here to
help

---
Instructor Support
You have access to our instructors through our private Slack Channel and Forums.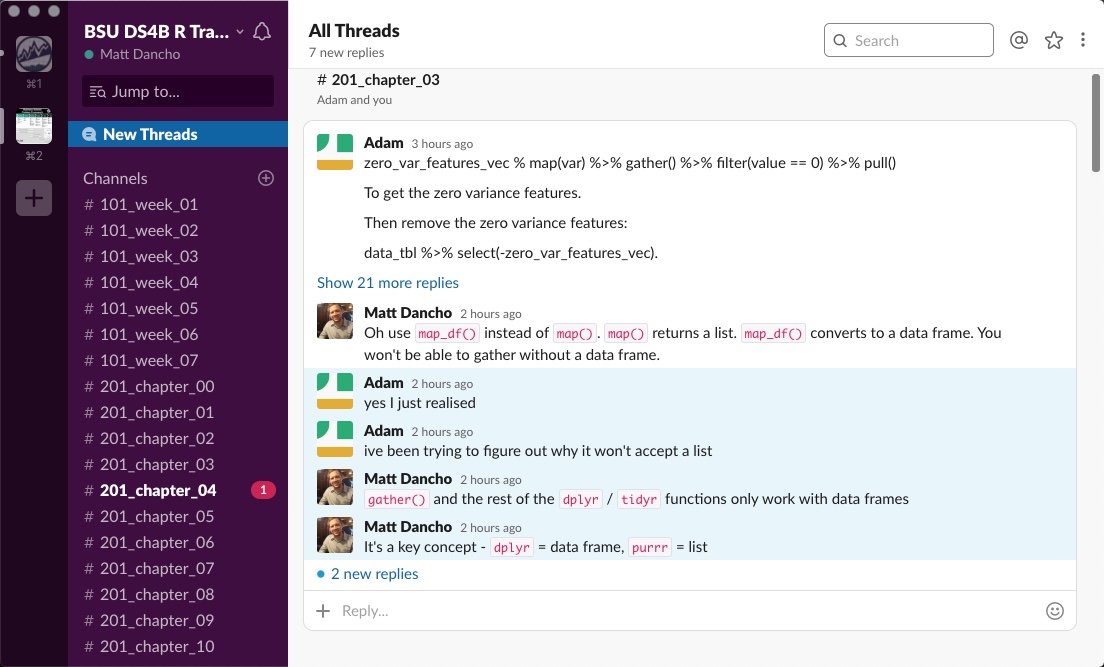 Our program checks
all of the
boxes

---
---