The BSPF Gets Results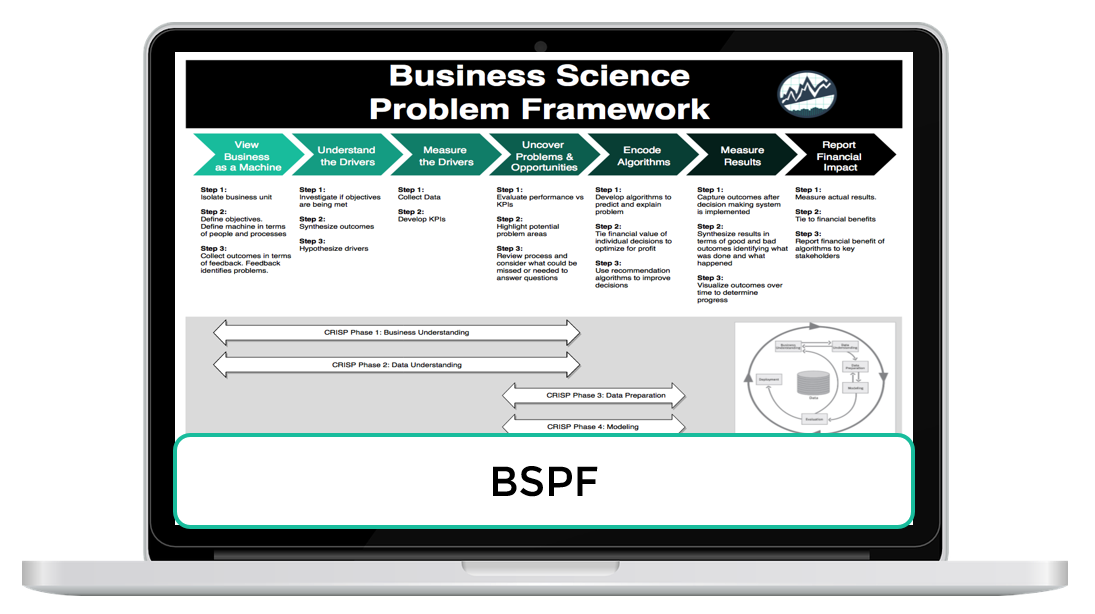 A recent success story is that of Rodrigo Prado. Rodrigo is a high-end data science consultant and graduate of the prestigious University of Columbia Masters of Science in Applied Analytics. While the program was very good, Rodrigo left with a knowledge gap still present not fully enabling him to connect data science to the business.
He read the article, How To Successfully Manage A Data Science Project For Businesses: The Business Science Problem Framework, and immediately signed up for our Data Science For Business With R (DS4B 201-R) Course.
Through his company, Genesis Partners, Rodrigo has since implemented the BSPF on 3 projects. Rodrigo followed the program step-by-step, and the BSPF has cut his time-to-deliver data science projects in half!